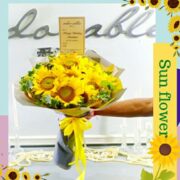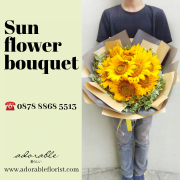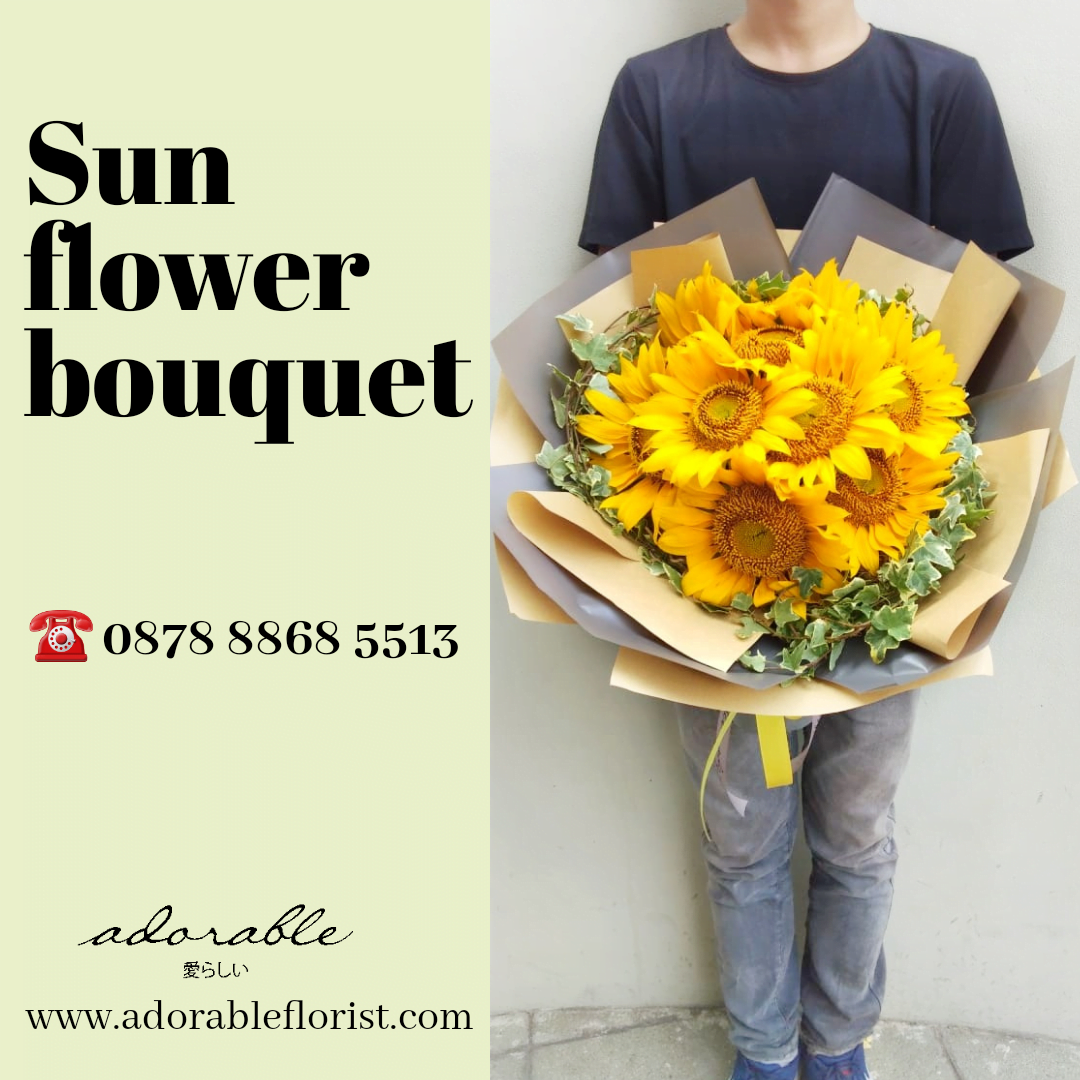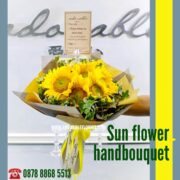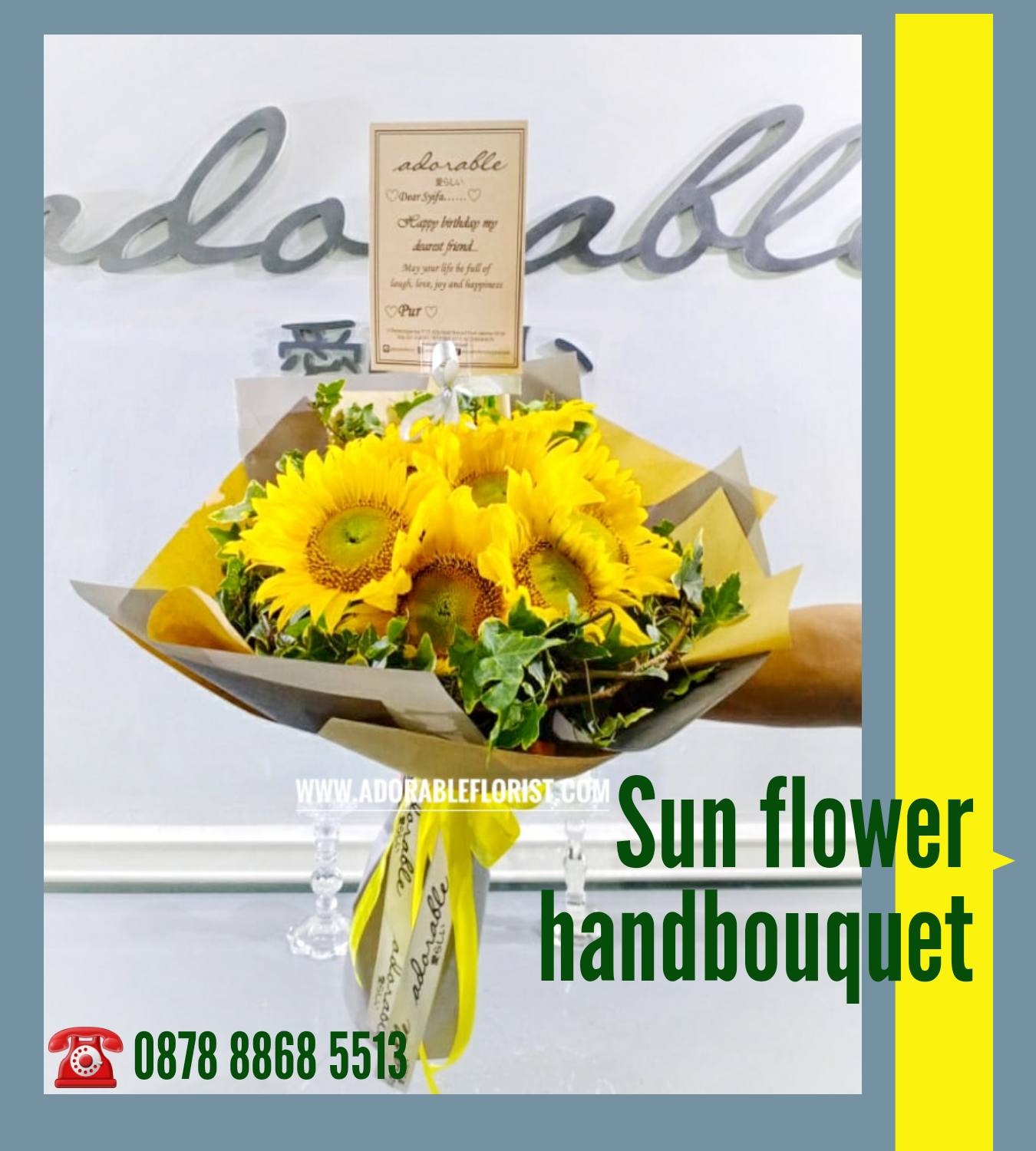 Adorable Sun Flower handbouquet
Kami dari Adorable Florist jual aneka ragam bunga terbaik beserta rangkaian-rangkaian bunga untuk keperluan anda. Salah satunya kami jual aneka rangkaian bouquet bunga untuk keperluan acara di wilayah terdekat Jakarta dan Sekitarnya. Bisa dikirim ke luar kota dengan jasa paket pengiriman dan sampai dengan tujuan.
Wrapping bouquet bunga matahari atau sun flower, simbol kepatuhan, kebahagian, kesetian. Bouquet / buket ini lebih cocok menwakili hubungan persahabatan. Rangkaian bunga buket / handbouquet Flower / bunga : sun flower and ivy ĺeave Kertas buket warna pastel  bisa direquest ganti warna / you can request to change the colour of theme  wrapping paper. Please call 0878 8868 5513 for any additional inquiry Dirangkaian dan design dengan cara yang lagi trend di japan dan korea. Silakan
hubungi kami
jika anda menginginkan warna bunga dan kertas bungkus berbeda.